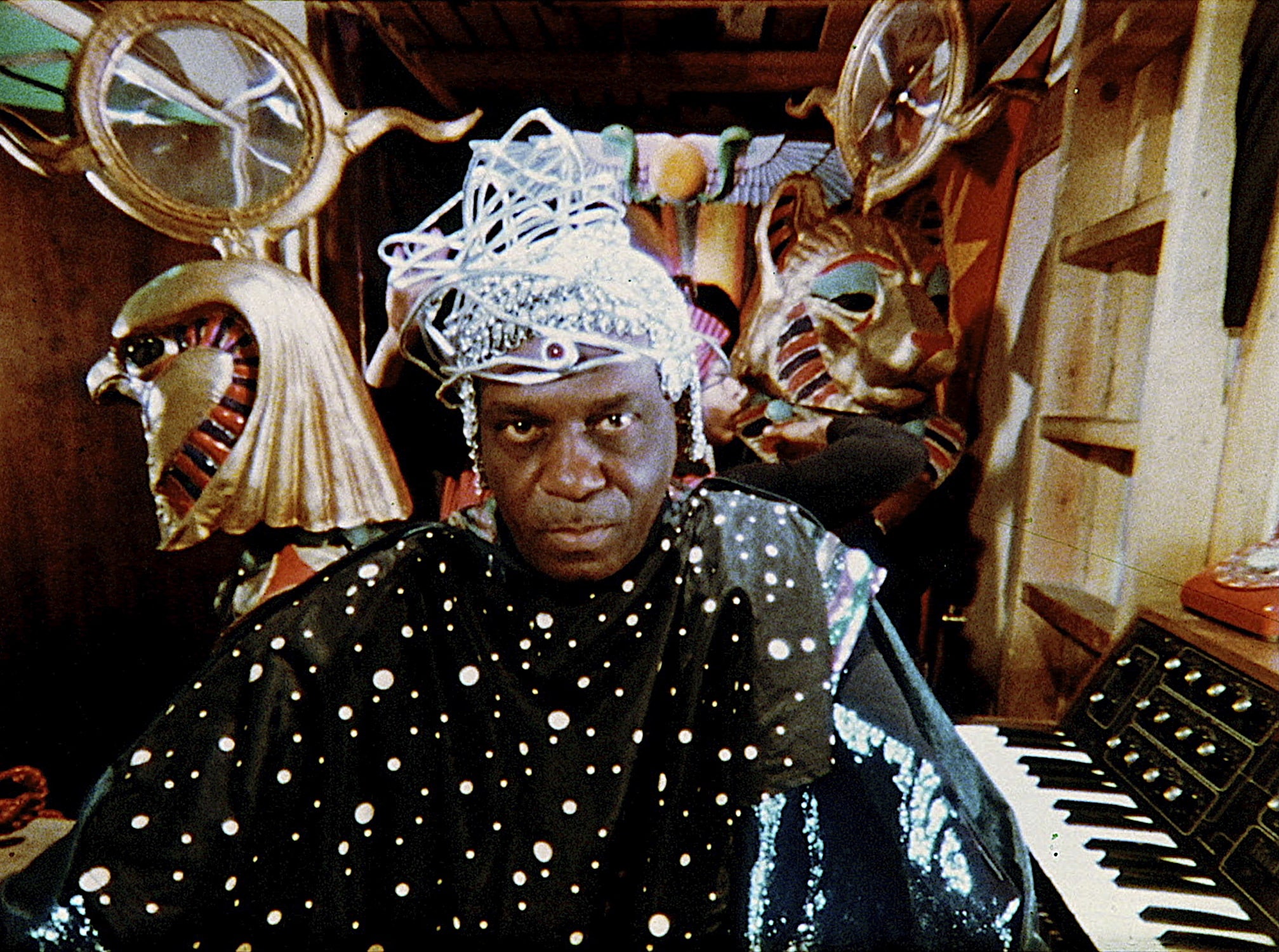 Afrofuturism – More than Science Fiction: Looking Forward, keynote lecture and panel discussion, followed by. Film screening SUN RA – SPACE IS THE PLACE
Afrofuturism is a cultural aesthetic that combines science fiction, history, and fantasy to represent the diasporic experience and serves as inspiration for a more diverse future.
PODIUM DISCUSSION: Afrofuturism – more than science fiction
With Dr. Natasha A. Kelly, Hawa Mansaray, Nando Nkrumah
FILM: SUN RA – SPACE IS THE PLACE
California, 70s: Jazz giant and time traveler Sun Ra strives for a better world for the black population, free from oppression and racism. So he devises a visionary plan: a group of chosen people are to fly into space on a spaceship to found a new civilization – with the help of Ra's prophetic "Space Music". But NASA comes to his plans on
the ruse …
"Space Is The Place" is not only a cult film, but also a key work of Afrofuturism.
"SPACE IS THE PLACE, with its blend of musical film, science fiction opera and social critique, is considered a masterpiece of Afrofuturist genre film."
Jazzthing.com
TICKETS
Diksussion: https://ticketprime.io/e/afrofuturismus-mehr-als-science-fiction
Film: https://ticketprime.io/e/spaceistheplace
The event is sponsored by the City of Cologne.
Organizer
Sunflower Communitiy Development Group
Afrofuturism – More than Science Fiction: Looking Forward, keynote lecture and panel discussion, followed by. Film screening SUN RA – SPACE IS THE PLACE
Language:

Discussion German; Film OV English

Duration:

18:00 h Discussion / 20:00h Film