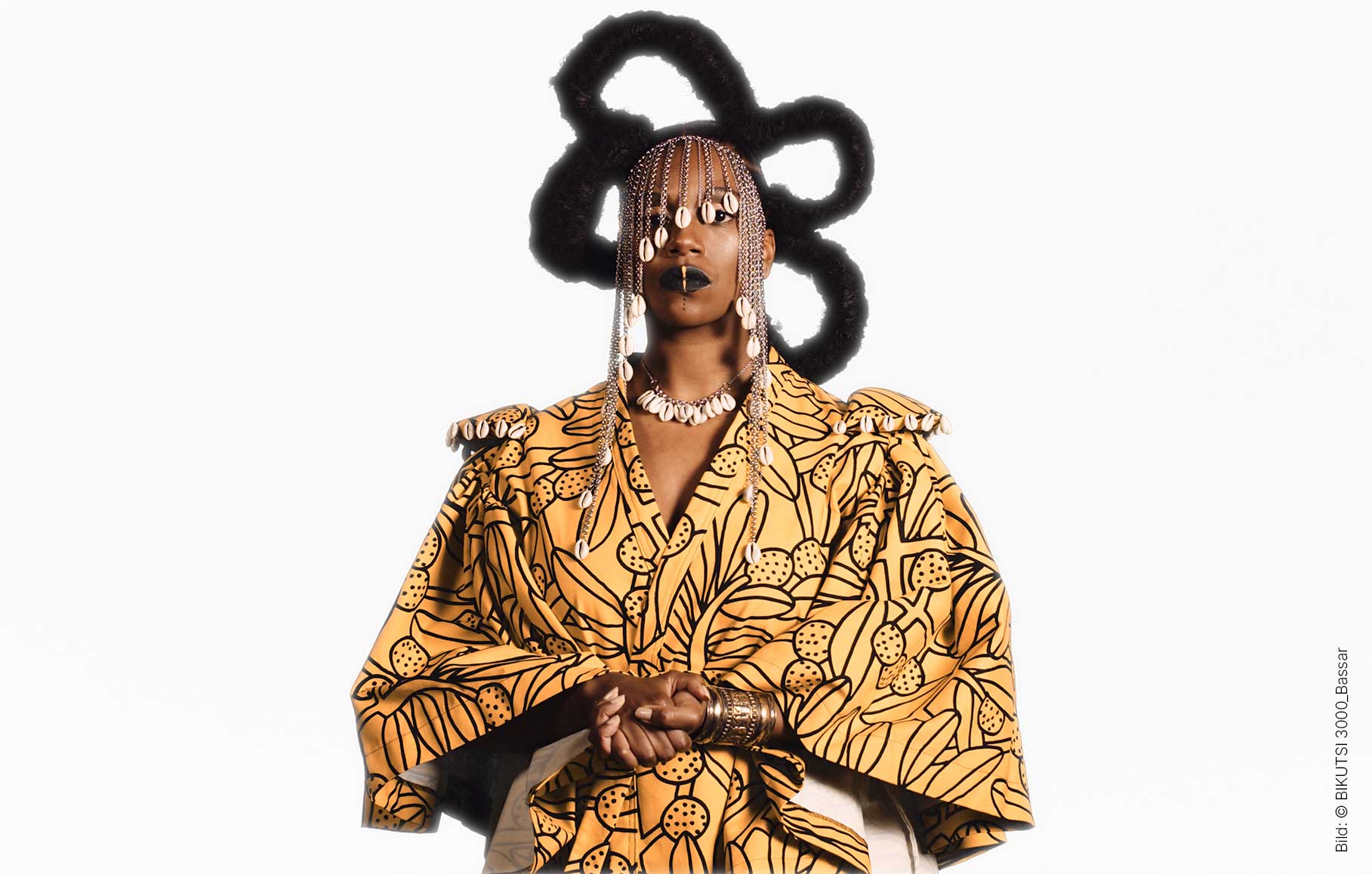 BIKUTSI 3000 – Dance performance/ European premiere of the pan-African version
In Blick Bassy's Afrofuturist narrative, the Queen of Nkolmesseng in present-day Cameroon leads a resistance through the centuries to rid the continent of colonialism and all forms of imperialism. Their army, made up of women, has a single weapon: dance.
Based on the tradition of Bikutsi, a traditional Cameroonian music and dance practiced by Beti women to relieve pain, Blick Bassy has created a powerful, multidisciplinary show – a feminist manifesto in which women are the agents of social emancipation. In this musical fairy tale between fiction and historical reality, dance becomes an act of resistance.
Now, for the first time in Europe, the pan-African version with dancers from Cameroon can be experienced, which emphasizes the choreographic peculiarities and the cultural Cameroonian approaches.
Bikutsi 3000 has already toured in Cameroon and also addresses the young African population with the aim of triggering a reflection on roots, identity and postcolonial emancipation. Equally, the project promotes international choreographic collaboration.
Tickets exclusively via Qultor:
02.06.23, 21:00 Uhr: https: //tickets.qultor.de/event/bikutsi-3000/bikutsi-3000-2023-06-02-2100/tickets
03.06.2023, 19:00 Uhr: https://tickets.qultor.de/event/bikutsi-3000/bikutsi-3000-2023-06-03-1900/tickets
Organizer
BIKUTSI 3000 – Dance performance/ European premiere of the pan-African version
Language:

Videos in french with engl. Subtitles