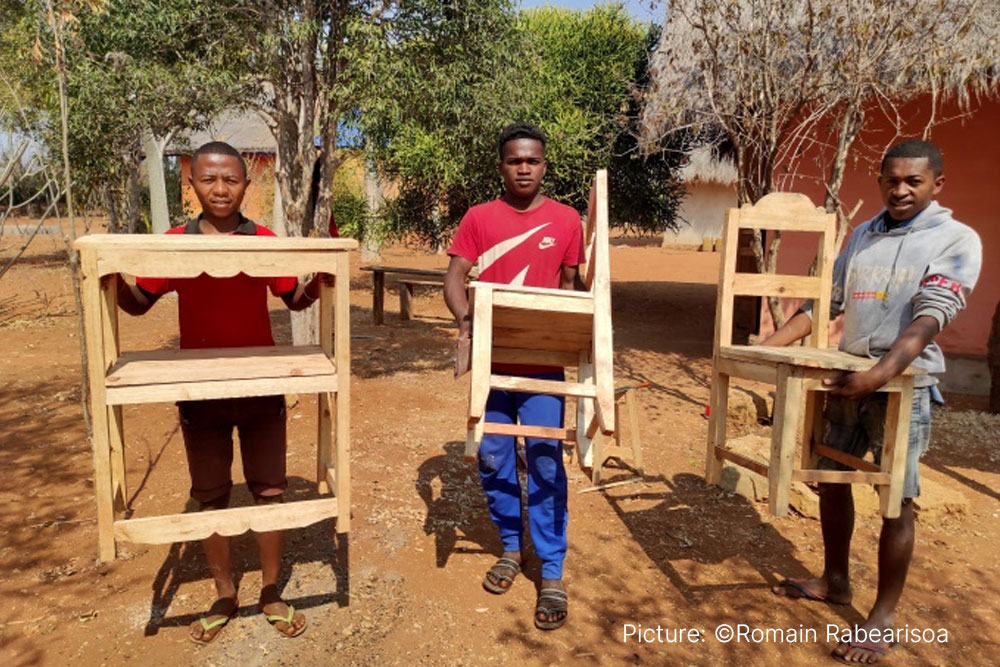 From Cologne to Madagascar: Craftsmen from the Repair Café in the Clouth Quarter support a crafts initiative in Madagascar
The craftsmen of the Repair Café in the Clouth neighborhood support a craftsmen's initiative in Madagascar both financially and by providing tools. The carpentry profession is particularly needed there, as wood is the main building material (chairs, tables, windows, doors and roofs). A women's group inspired by this is also active and makes runners, blankets and baskets from natural materials.
By supporting the craftsmen's group in Madagascar and creating local job opportunities, Repaircafé helps skilled workers stay in their home country and apply their knowledge and skills to the local economy. This gives the villagers the opportunity to generate a small income for the first time. With this and other examples it should be shown that through the help of NGO's a village development can be promoted for which otherwise years are needed.
Organizer
Repair Group Clouth / DAKO. e.V.
The event is sponsored by the City of Cologne.
From Cologne to Madagascar: Craftsmen from the Repair Café in the Clouth Quarter support a crafts initiative in Madagascar