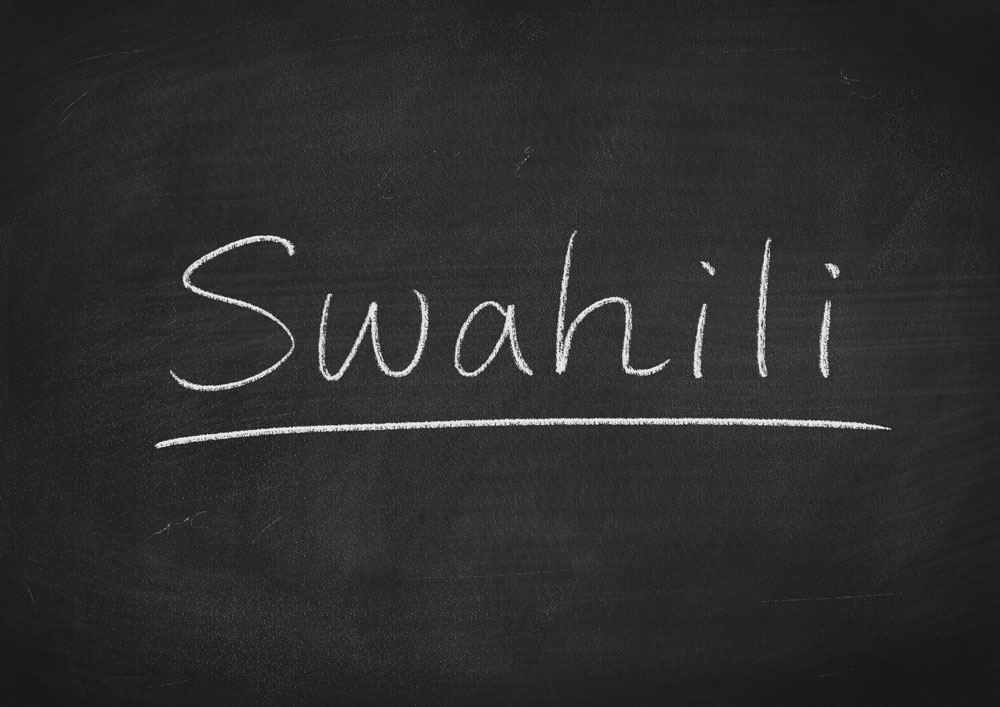 (Ki)swahili for beginners – introductory course
Karibuni sana! With more than 200 million speakers, (Ki)swahili is one of the ten most widely spoken languages in the world and the most widely spoken language in Africa. It is one of the lingua francas in many African countries, for example Kenya, Tanzania, Rwanda and Brundi. Moreover, (Ki)swahili is one of the official languages of several intergovernmental organizations such as. the East African Community, the African Union and the Southern African Development Community. In recognition of its role in promoting cultural diversity as well as dialogue among different nations, UNESCO declared July 7 as International (Ki)swahili Language Day in 2021.
This compact course offers you an introduction to the language (Ki)swahili. The focus is on oral communication. You will acquire basic knowledge so that you can conduct everyday conversations with simple linguistic means. In addition, you will get interesting information about the culture and history of the countries where (Ki)swahili is spoken.
Teaching material will be provided by the instructor.
Registration at: https://www.vhs-koeln.de/Veranstaltung/titel-%28Ki%29swahili+for+beginners%2Ains/cmx63ef70b910cd6.html
Organizer:
(Ki)swahili for beginners – introductory course
Language:

German / (Ki)swahili