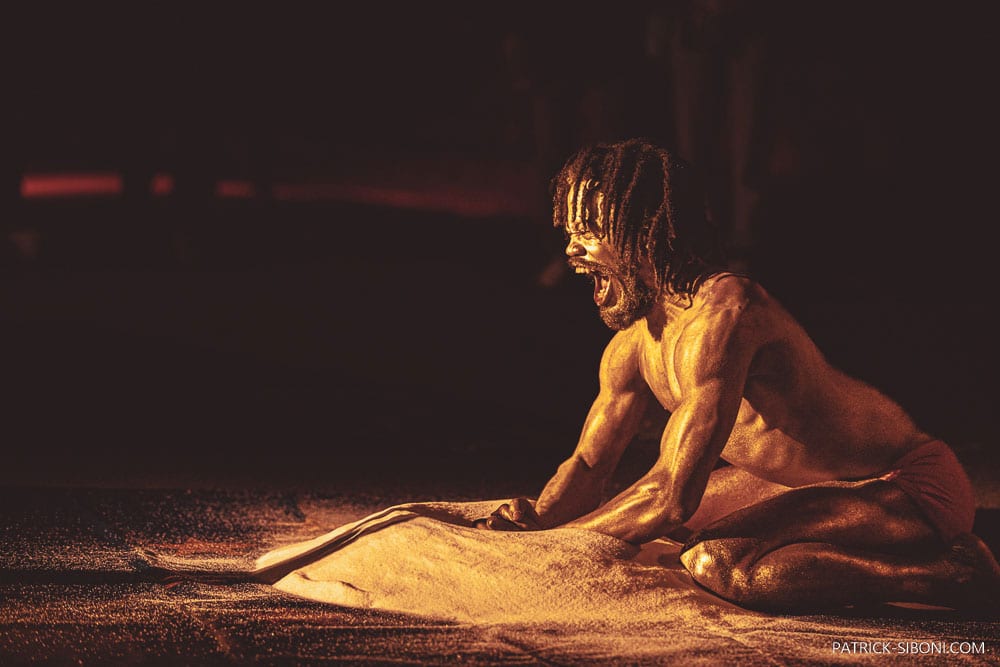 Opéra du villageois – Dance performance
With the dance performance Opéra du villageois, Zora Snake invites us to discover another world. Around the great debates on the restitution of cultural property, he resurrects within the "mask" all its strength and power in connection with the body and as a vehicle of resistance.
"The history, the interior or even the sacred belly of the mask is 'art object' in the museum, but it also represents the construct of an organized society burdened with a heritage. We are the continuity of this great reincarnation with its inexhaustible and cultural riches, long silenced in the colonial apparatus." Zora Snake
L'Opéra du villageois is a tribute to the inhabitants:inside the villages, long considered 'uncivilized', to awaken their strength and resistance. Based on the sacred heritage of the ancestors, the performance is an attempt to respond to Aimé Césaire's text Poème à l'Afrique.
Tickets exclusively via Qultor:
07.06.23, 17:00: https://tickets.qultor.de/event/opera-du-villageois/opera-du-villageois-2023-06-07-1700/tickets
08.06.2023, 11:00: https: //tickets.qultor.de/event/opera-du-villageois/opera-du-villageois-2023-06-08-1100/tickets
08.06.2023, 14:00: https: //tickets.qultor.de/event/opera-du-villageois/opera-du-villageois-2023-06-08-1400/tickets
Organizer
Opéra du villageois – Dance performance