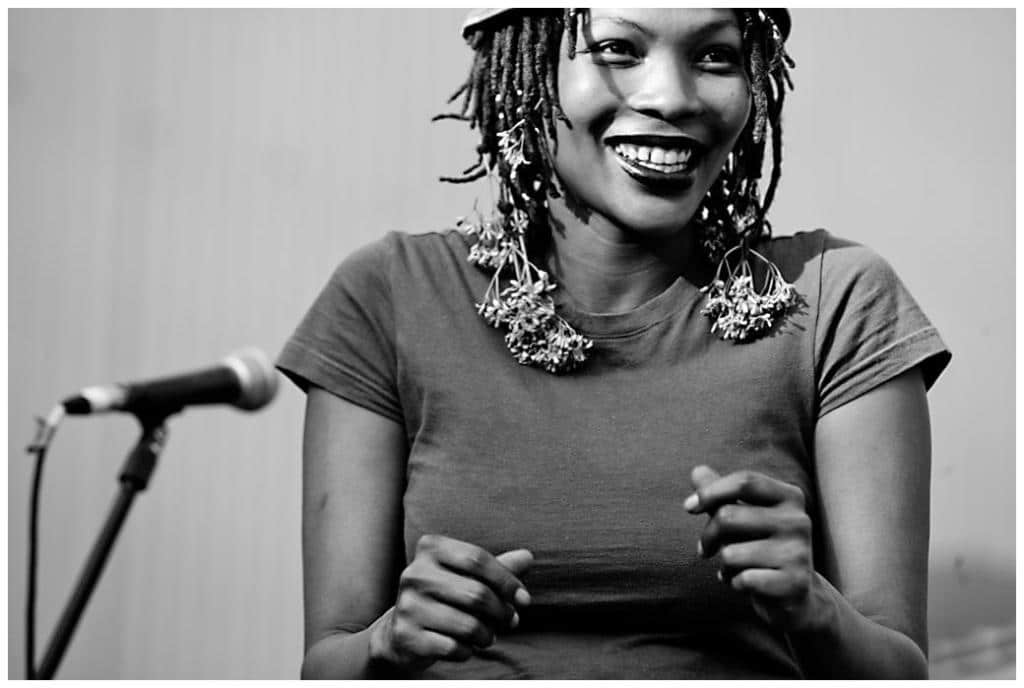 The Counter Museum – Masello Motana's The Vocal Museum (Live Performance with Band)
In her performance and sound documentary, South African singer, actress and performance artist Masello Motana goes on a tour of South African history, from the founding of the African National Congress in 1912 to apartheid politics and resistance struggles for land rights that continue to this day. She and her band play songs that are not only central to the collective memory of the townships, but have played an important role in black empowerment worldwide. The cooperation with Cologne musicians of Afro-diasporic origin locates the performance in the local communities and gives Masello Motana the opportunity to also address the local Afro-German history.
Organizer
Dr. Anna Brus, University of Cologne
In cooperation with the Wissenschaftsforum zu Köln and Essen
The event is sponsored by the City of Cologne and the Volkshochschule Köln.
(Image: Masello Motana)
The Counter Museum – Masello Motana's The Vocal Museum (Live Performance with Band)