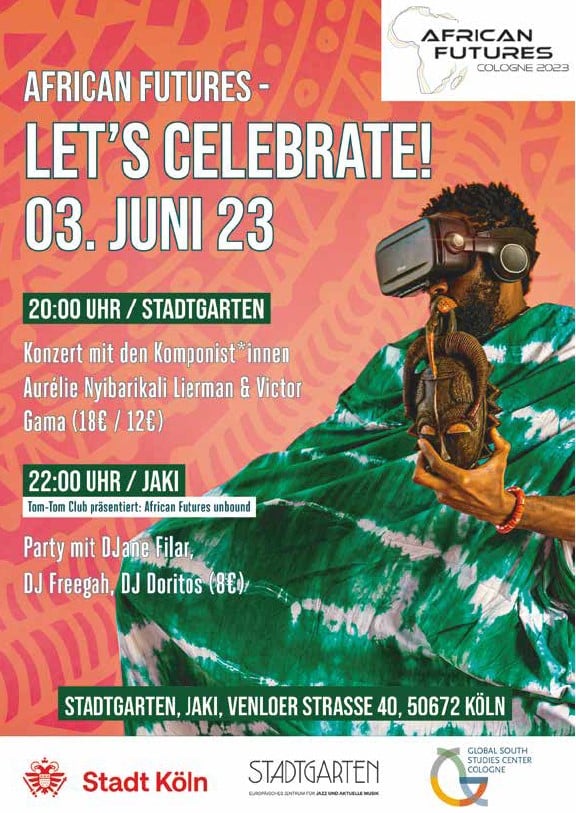 African Futures – Let's Celebrate!
Let's celebrate! Celebrating African Futures with a night of modern African music.
Angolan composer and instrument inventor Victor Gama joins us on a journey into his universe of sound.
From 22 clock Tom-Tom Club presents AFRICAN FUTURES unbound (admission 8 €, only AK)
Afterwards, DJ Freegah, DJane Filar and DJ Doritos will lead the night in a Tom Tom club special featuring Afrobeats/Afrofusion, Amapiano, Afrobashment, Dancehall Reggae. It becomes danceable!
The conclusion of the European Conference on African Studies (ECAS) showcases the sonic richness of the African continent and the musical diversity of Afro-diasporic communities. African culinary delights included.
Organizer
European Conference of African Studies (ECAS)

City of Cologne
The event is sponsored by the City of Cologne and the Global South Studies Center.
Photo by Chima Nwoke, https://www.instagram.com/chimaezenwoke/
African Futures – Let's Celebrate!