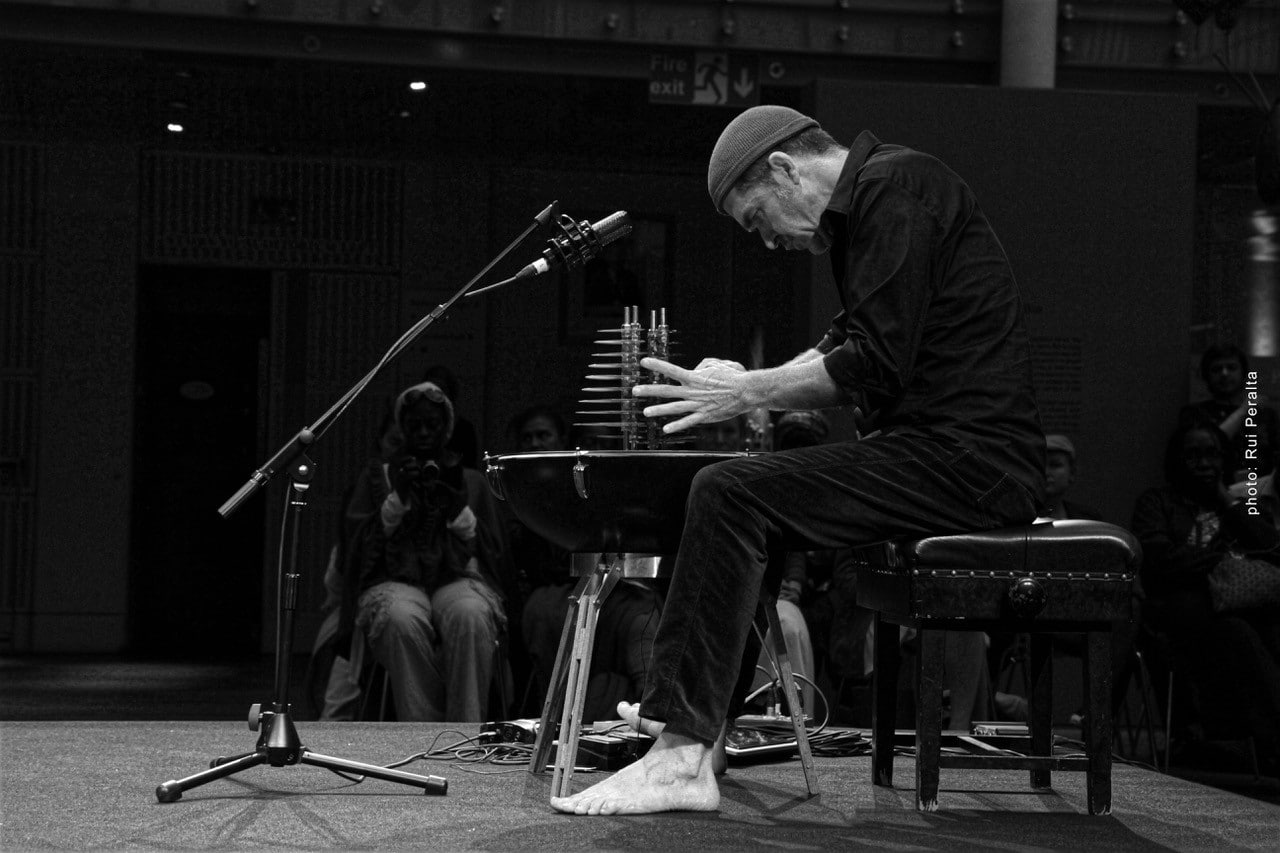 African Music Futures – Aurelie Nyirabikali Lierman "Maria, Mariza, and maybe Marianna" & Victor Gama w/ Salomé Pais Matos "tectonik: TOMBWA"
"tectonik: Tombwa" by Victor Gama is a multimedia show featuring pieces for Acrux and Toha, instruments from his INSTRMNTS series, and visuals from his field recording project in the Namibe Desert.
With tectonik: Tombwa, Victor Gama develops a sound palette like squaring the circle between South African music, especially from Angola, and the music of composers like Naná Vasconselos, Hermeto Pascoal, Steve Reich or Arvo Pärt.
With the instruments he created, the Pangeia Instrumentos, Victor Gama pushes the boundaries with his own system of musical composition and theory, combining ancient knowledge and traditions with cutting-edge digital technologies and contemporary practice .
Over the past twelve years, the show has been performed with the acclaimed Kronos Quartet in major international venues such as Carnegie Hall in New York, Dinkelspiel Hall in California, and the Centro Cultural de Belém in Lisbon.
Organizer
Center for Contemporary Music Cologne
NewMusic South Africa
OLUZAYO is supported by the TURN2 fund of the German Federal Cultural Foundation. Sponsored by the Federal Government Commissioner for Culture and the Media. Further supported by the City of Cologne, the Kunststiftung NRW and the Ernst von Siemens Music Foundation.
African Music Futures – Aurelie Nyirabikali Lierman "Maria, Mariza, and maybe Marianna" & Victor Gama w/ Salomé Pais Matos "tectonik: TOMBWA"