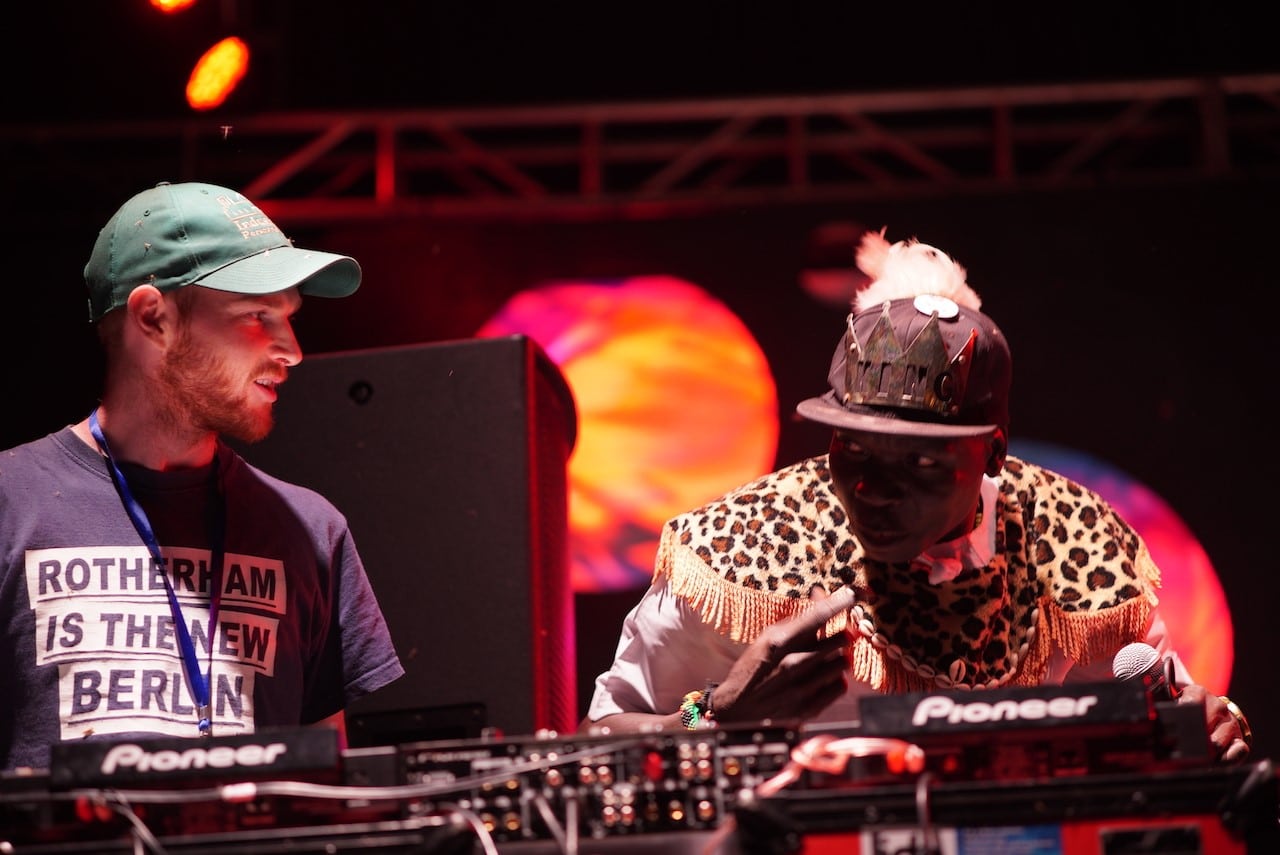 Ancient Voices, Sibusile Xaba, Ocen James & Rian Treanor – Experimental Songwriting, Traditional Xhosa Music, Transcultural Avantgarde Improvisation
KIndigenous traditions and experimental approaches to songwriting, composition and avant-garde electronics.
Sibusile Xaba, a charismatic and highly original experimental guitarist and vocalist, combines his Maskandi roots with urban mythology, spiritual invocations and experimental improvisational intensity.
With their duo Ancient Voices, Xhosa musicians Lungiswa Plaatjies and Nomapostile Nyiki revive traditional African instruments long accessible only to male musicians. Their music is patient and luminous, informed by a deep engagement with the rich musical tradition of the Xhosa.
British avant-garde electronic musician Rian Treanor began his collaboration with Ugandan Acholi fiddler Ocen James during a stay in Uganda. To make the interplay as tactile and responsive as a live performance with traditional instruments, Treanor created an electronic instrument that echoes the moods and sounds of the a'dungu, a domed harp, and the nah (or nag). With Ocen James, who plays the Rigi Rigi, a one-string violin, they experimented intuitively with spectral sound properties, as well as texture and acoustic contour as structure-building elements.
Organizer
Center for Contemporary Music Cologne
NewMusic South Africa
OLUZAYO is supported by the TURN2 fund of the German Federal Cultural Foundation. Sponsored by the Federal Government Commissioner for Culture and the Media. Further supported by the City of Cologne, the Kunststiftung NRW and the Ernst von Siemens Music Foundation.
Ancient Voices, Sibusile Xaba, Ocen James & Rian Treanor – Experimental Songwriting, Traditional Xhosa Music, Transcultural Avantgarde Improvisation