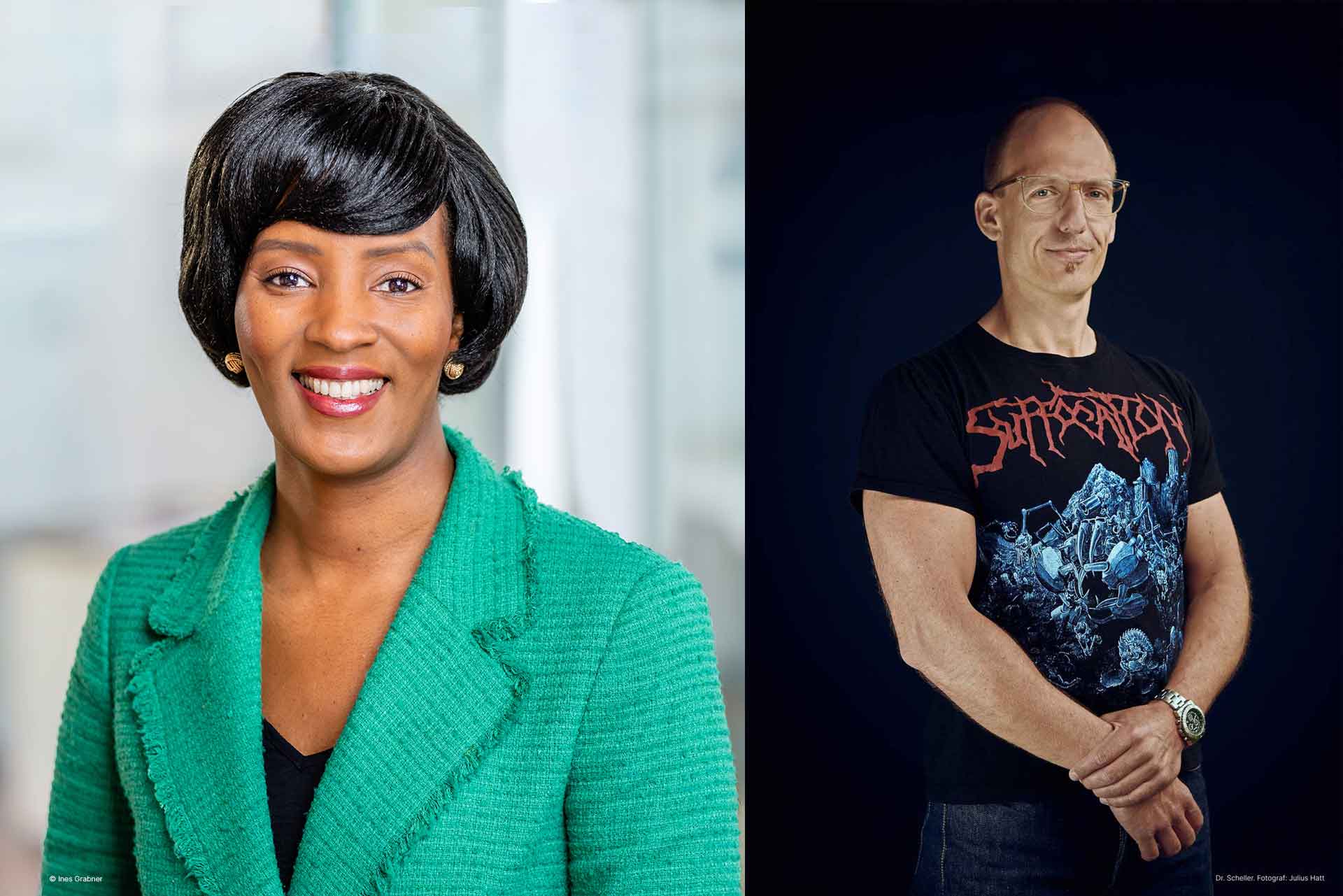 Universalism and identity politics – really a contradiction? Dr. Jörg Scheller and Elisabeth Kaneza in conversation
What kind of society do we want to live in? What is just and how can we achieve more justice? These are questions that supporters ofuniversalism address as well as supporters ofidentity politics. Both positions seem to be mutually exclusive. The debate is often conducted harshly and without a desire for understanding and comprehension. Where this desire exists, there is often a lack of hope that the discourse would be constructive and fair, especially since the buzzwords "cancel culture" and "political correctness" always seem to resonate.
The often destructive and inconclusive "talking about each other" is countered by a constructive and insightful "talking with each other".
It talk to each other:
Jörg Scheller, Professor of Art History at the Zurich University of the Arts, Visiting Professor at the Poznan School of Art, Poland, journalist, musician and book author, e.g. "Identität im Zwielicht. Perspectives for an Open Society" (2021, nominated for the Tractatus Prize shortlist) and "(Un)Check Your Privilege. How the Debate over Privilege Prevents Justice" (2022).
Elisabeth Kaneza, PhD in law and political science, responsible for community outreach at the DeZIM Institute, responsible for the civil society monitoring process of the National Discrimination and Racism Monitor (NaDiRa) and involved in various organizations for human rights, equality, anti-racism and diversity; member of the Advisory Board UN Decade for People of African Descent.
Moderation: Dr. Keith Hamaimbo, theologian, educational consultant and author of the book "Achievements of Africa".
Organizer
Universalism and identity politics – really a contradiction? Dr. Jörg Scheller and Elisabeth Kaneza in conversation