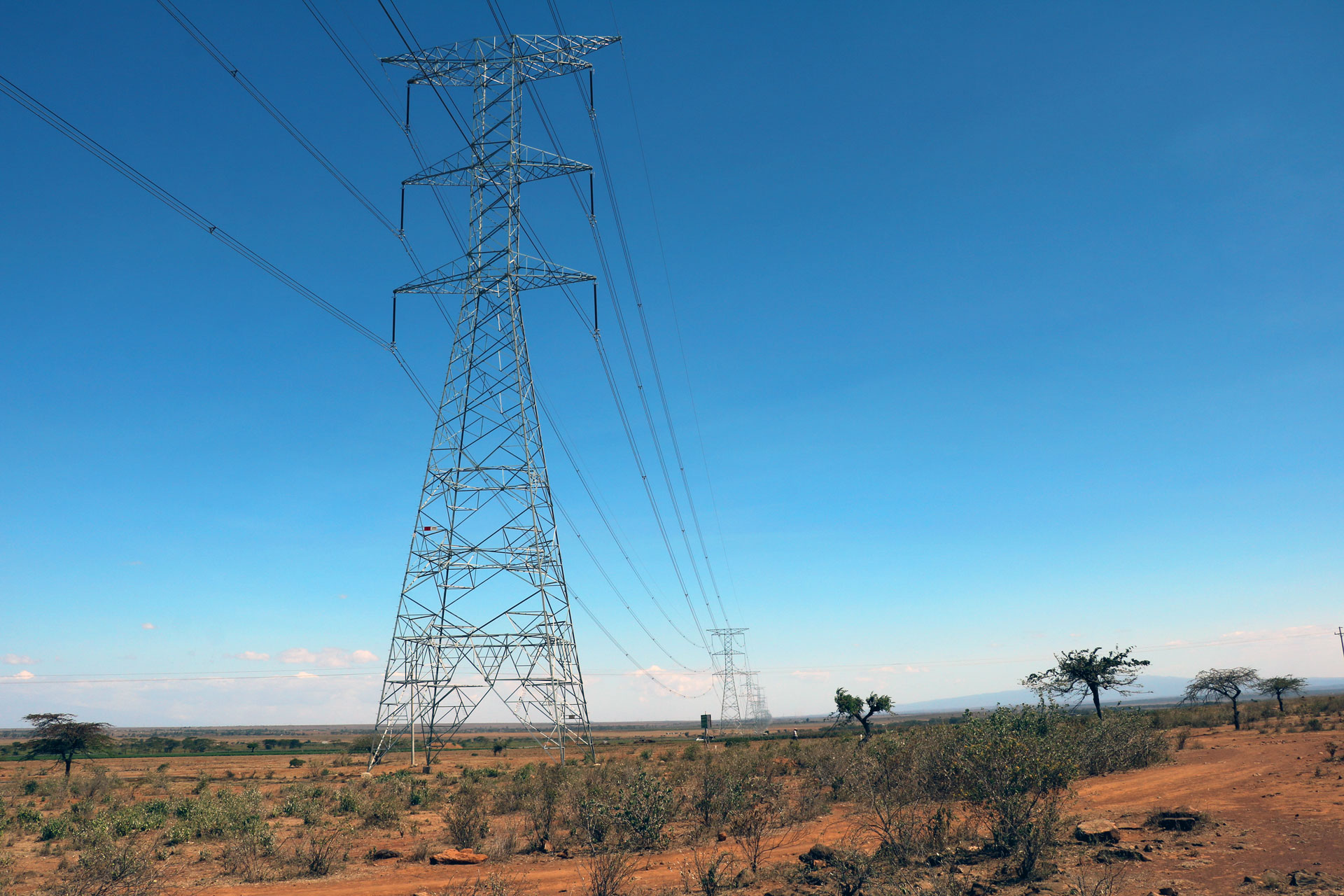 Round table discussion: African Energy Futures – Navigating sustainability, electrification and export opportunities
African energy futures face multiple challenges. While there is consensus that electricity generation needs to be expanded to reach 100% electrification and SDG7, it is an open question how this goal should be achieved. Climate activists and development organizations in the Global North demand that only renewables should be developed, for which there are excellent conditions in most African countries. However, especially against the background of the Russian war in Ukraine, there are also proponents of exploiting fossil fuels in various African countries.
Furthermore, longer-term visions aim to export energy in the form of electricity or hydrogen from Africa to Europe. So far, it is unclear how such exports can be made beneficial for Africa and avoid what critics might call renewable energy colonialism. Especially the question of who will bear the social and environmental costs of planned large-scale energy projects contributes to conflicts.
Our roundtable will address these interrelated issues from an interdisciplinary perspective with discussants Christine Juta (Power Futures Lab, Univ. of Cape Town); Khadi Camara (German-African Business Association, Berlin) and Festus Boamah (Universität Bayreuth).
Chairs: Clemens Greiner (Univ. of Cologne) & Britta Klagge (Univ. of Bonn).
Short Bio & Research Focus
Khadi Camara holds a degree in business administration with a focus on developing countries and sustainability and has been a member of the Afrika-Verein der deutschenWirtschaft, the German-African Business Association, since July 2013. She is Deputy Head of Countries & Markets, Regional Manager Anglophone West Africa and represents the energy and hydrogen sector. In addition, she is heading the organization of the German-African Energy Forum which is one of Europe's most accomplished formats concerning cooperation with Africa. In her current capacities she is constantly engaging with European an African stakeholders from business and politics to drive a stronger commitment between Africa and Germany. Ms. Camara spent part of her studies in South Africa and has Senegalese roots.
Festus Boamah (festus.boamah@uni-bayreuth.de/festus.boamah@hnu.de) is a Development and Energy Geographer specialising in the political ecology of biofuel 'land grabbing', geographical, political and ethical dimensions of socio-technical transitions (focusing on off-grid electrification transition), and 'epistemic injustice lock-ins' in Just Futures Scholarship in Africa. He obtained his Master's and Doctoral degrees at the University of Bergen (Norway) and is currently in the finalising stages of his Habilitation qualification at the University of Bayreuth, Germany. Mr Boamah is part of "Sustainable Energy Education Districts for Informal Settlements" (SEED) in Kenya and Mozambique and "Pathway to Renewable Off-Grid Community Energy for Development" (PROCEED) in Namibia, both funded by the Federal Ministry of Education and Research (BMBF).
Clemens Greiner (clemens.greiner@uni-koeln.de) is the academic coordinator of the Global South Studies Center (GSSC) at the University of Cologne. He was trained in Social and Cultural Anthropology and Geography at the University of Hamburg, where he received his PhD in Anthropology on the basis of a multi-sited ethnography of rural–urban migration in Namibia. In his current research, Greiner focuses on rural change, political ecology, translocality, and (energy) infrastructures. His regional specialization is on Eastern and Southern Africa, where he has conducted extensive fieldwork.
Christine Juta (christinejuta@gmail.com) is a PhD Candidate at the Power Futures Labbased in the University of Cape Town Graduate School of Business. Her research focuses on the role of new business models and enabling technology innovation in the political economy of power sector reform in Africa, especially focused on market design, system operation and regulation. Christine has participated in the Open Africa Power and Enertracks Fellowships, both of which provided a holistic overview of the electricity sector, enhancing the technical, regulatory and business skills required to work towards the electrification of Africa. Prior to joining Power Futures Lab, Christine was a research trainee at the Florence School of Regulation (FSR Energy). She holds a Master of Science degree in Renewable Energy Engineering.
Britta Klagge (klagge@uni-bonn.de) is professor of Geography at the University of Bonn and Co-Speaker of the Collaborative Research Center "Future Rural Africa" (www.crc228.de). She received her PhD from the University of Vienna and completed her habilitation at the University of Hamburg. Her current research focuses on economic geography with a special interest in energy research, finance, globalization and governance. Together with Clemens Greiner, she leads the "Energy Futures" project on renewable energies, especially geothermal development, in Kenya as part of the above-mentioned CRC.
Amos Wemanya (AWemanya@powershiftafrica.org) leads the Just Energy Transition aspects of Power Shift Africa's research, advocacy and communications. Amos is responsible for developing, integrating, and implementing a broad range of strategic initiatives that advance Just Energy Transition to 100% renewable energy and climate justice in Africa. Amos is a passionate researcher, advocate and strategist with over 10 years of experience. Amos has a Master of Science in Environmental Change and Management from University of Oxford (UK) and Climate Change and International Development from University of East Anglia (UK), and has also published papers on Just Energy Transitions in Africa, EU-Africa cooperation on energy, principles of green hydrogen development in Africa, community engagement and participation in climate and environmental justice in Africa. He is a board member of Sustainable Development For All-Kenya, a role that has enabled him to engage with various stakeholders, innovating low-carbon energy technologies for off-grid communities and ensuring the active participation of civil society groups and communities in just energy transition processes in Africa. Amos specializes on issues of human rights, climate justice, renewable energy, and just transitions.
Veranstalter
Clemens Greiner (Universität zu Köln)
Britta Klagge (Universität Bonn)
Global South Studies Center (GSSC)
Die Veranstaltung wird gefördert von Transregio 228 Future Rural Africa
Round table discussion: African Energy Futures – Navigating sustainability, electrification and export opportunities