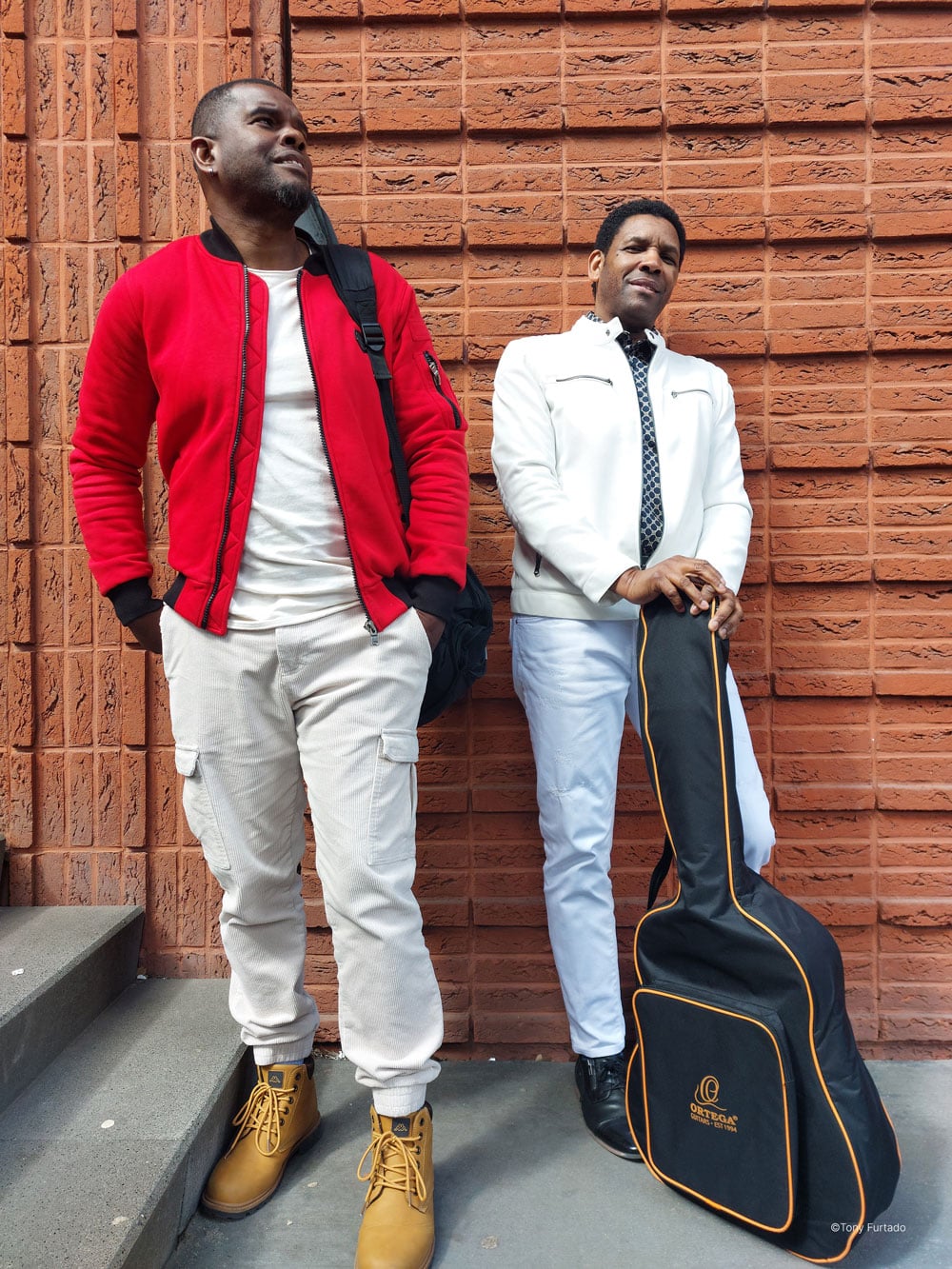 Music as a socio-political mouthpiece – Artist Talk and concert with the Cape Verdean band "Grupo Pilon
"Music expresses what cannot be said and what is impossible to be silent about." (Victor Hugo)
The "Grupo Pilon" is a band with Cape Verdean roots, which lives in the second generation in Europe's diaspora. Their music is deeply rooted in the tradition of Cape Verdean funana and draws musical influences from life outside the archipelago as well. The release of Nelson Mandela and the fall of the Berlin Wall played a major role in the band's intense involvement in the history of the Cape Verdean independence movement and the right to democracy in the early 1990s. This motif and the associated questions of equal opportunities, equal rights, education (among others), as also postulated by the UN Sustainable Development Goals, are central motifs in the texts of the band. In doing so, they became a mouthpiece for the Cape Verdean community in the diaspora.
A discussion about music as a socio-political seismograph, part of cultural identity formation and about the sound of Cape Verde.
The concert will take place at King Georg (Sudermanstraße 2, 50670 Cologne). Aftershow party with DJ Marcus Kwa from 23:00.
>>THE CONCERT IS ALREADY SOLD OUT.<<
Admission to the Artist Talk is free of charge.
Organizer
ComeTogether Projekt e.V. and Milieu Tropicale
The event is sponsored by the City of Cologne.
Music as a socio-political mouthpiece – Artist Talk and concert with the Cape Verdean band "Grupo Pilon